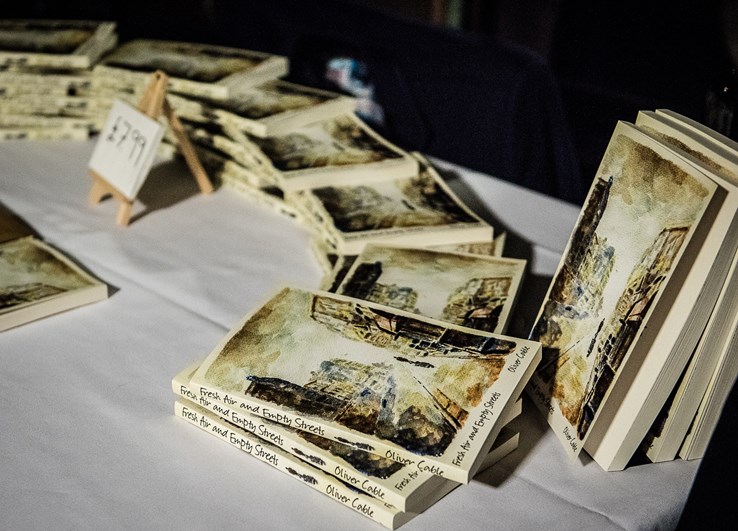 We caught up with author Oliver Cable, who has recently published his debut novel Fresh Air and Empty Streets, set on the streets of Paris. His beautiful book went to print with us in June and we thought it was about time to find out more about his experience … 
What was behind your decision to self-publish your books?
The desire to see something done with my manuscript. Literary agents turned it down for not being of commercial length, but I was determined to get it out there, so I went down the self-publishing route. In the end it gave me freedom over the design, layout and the launch that I may not have had via a traditional publisher.
What challenges did you face as a debut author?
Every step of the journey was a first. Whether you're applying for ISBNs or briefing your typesetters, it's all new and, as a self-published author, it's all on you to do it.
Another challenge was deciding when to do things yourself and when to pay someone else to do them. Outsourcing can really add value and free up time to let you do things you do well.
Your novel is set in Paris, what was behind your decision for this setting?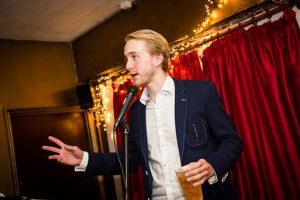 It was a trip to Paris in 2014 that first inspired the novel. Certain themes had been in my head for a while, but during that week, Paris became the perfect setting for them all to come together. I finished the novel 3 months later.
Your cover is beautiful. You worked with Mark Ecob on this, how did you find working with a professional cover designer?
Thank you! Working with Mark was a game-changer. Before talking to him, the book was destined to look self-published. Working with Mark brought up ideas I'd never even considered and forced me to step up the quality of the rest of the book – it had a huge knock-on effect on the typesetting, the launch, the marketing.
The painting used on the cover, how important was this to you and to the novel?
The painting wasn't initially done for the cover. It was painted by a great friend of mine, Ron Wiessner, and it evolved out of a photo to become a visual representation of the book. When that happened, it just had to be on the cover. It means even more to me to have that personal connection and that it's completely unique. We've talked about creating a piece of art together for years, and now it's finally happened.
How did you find the briefing processes and the creative thinking when deciding on the cover design with Mark?
It's always tricky to put a feeling, or something you see in your mind's eye, into words, but Mark immediately understood how central the painting had to be to the cover, and designed accordingly from the first concept. It was always exciting to get a new batch of ideas through, print them out, tinker with them and run the changes past him. To have his outside creative input was invaluable. He came up with things I'd never have thought of. It's his masterstroke that turned the book into a canvas.
Why did you choose to go to print?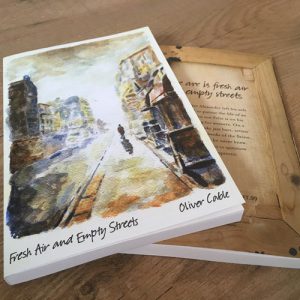 Print is special. From the moment I started writing, I pictured myself holding the book in my hand. It's a physical testament to what you've created. It also very much fits the artistic, bohemian themes of the book.
You also have an e-book, how do you think E&P work in collaboration?
They're two sides of the same coin, and I think you miss a trick by not having both. People read differently, so as a publisher you need to cater to that.
Digital can also really help with the marketing, by offering e-book teasers or discounts in a way you wouldn't discount a print copy.
How did you find the Clays experience? 
I couldn't have asked for more. It was great to work with Rebecca who knew the entire process of publishing and was so enthusiastic throughout. It turned what could have been a labyrinth into a straightforward path. Their relationship with Gardners is fantastic too, as it means the book is available through all the top retailers.
What is your top advice to indie authors, especially debut authors?
Find a mentor. Ideally that's someone who can help you through the self-publishing process with the contacts to make the book as professional as possible. Aim high – with a little bit of budget you can make the book look identical to a traditionally-published one.
Involve supportive creative people (not just writers) and discuss your ideas with them. Often, together, you'll come up with something you'd never have come to alone. The energy that gives you is immense.
What are your next steps?
Sales in the first week hit 100 copies, so now my aim is to sell all the others I had printed. After that, we'll see about another print run.
Mainly though, I'm looking forward to going back to writing. I've been planning, designing, marketing and selling for months. Sitting down to write again will feel like coming home.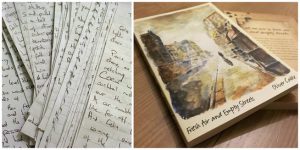 You can check out Fresh Air and Empty Streets here: https://www.olivercable.com/
You can follow Oliver on Twitter.